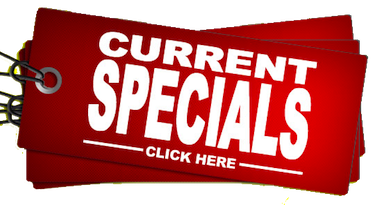 https://www.kijiji.ca/o-regier-honda/1015613929/1?referral=organic

Regier Honda Powerhouse
Motorcycle, Power Equipment, & ATV Sales

HOURS:
M:    8:00 am to 5:30 pm
T:    8:00 am to 5:30 pm
W:   8:00 am to 5:30 pm
Th:  8:00 am to 5:30 pm
F:    8:00 am to 5:30 pm
Sat:  9:00 am to 3:00 pm
Sun: Closed
Parts & Service Closed Sat. & Sun.

* Call or email for holiday hours

---

See Regier Honda Powerhouse In Swift Current For Details Today.  
Visit WWW.HONDA.CA For up to date Product Info, Programs, and Specifications.  

Regier Honda Powerhouse in Swift Current carries Genuine Honda ATVs, Motorcycles, and Power Equipment.  Check out www.honda.ca for a current list of products and promotions.    Visit the Regier Honda Powerhouse Showroom for every day deals, and current sale priced products.

  

 
See Regier Honda For Full Inventory Availability and Selection of ATV and HONDA SIDE BY SIDE. 

---
2016 Honda ATV Specials:

2016 Honda Side-By-Side Pioneer Specials:

HONDA PIONEER 500 Side By Side:
Built on a smaller version of the Pioneer
TM
700 frame, with a width of only 50-inches, the Pioneer
TM
500 is light, nimble, manoeuvrable and can even be transported in the back of a full-sized pick-up truck. And with an ATV-style cargo rack, it offers maximum load versatility. Featuring 2-person seating, three-point Emergency Locking Retractor seat belts, steering wheel control and a sturdy Roll Over Protection Structure meeting OSHA standards, the newest member of the Pioneer family offers the ease-of-use and security features riders have come to expect from side-by-sides. The new 500 even takes convenience a step further with an ingenious door/net/latch design which keeps safety netting attached and out of the way for one-step entry or exit. Powering the new Pioneer 500 is Honda's proven 475 cc high-torque power plant that offers the efficiency of sideways mounting and an electric-shift five-speed gearbox with reverse, operated by steering-column mounted paddle-shifters providing seamless transitions between gears.
All the convenience of a side-by-side in a more manageable package, the all-new Pioneer 500 provides the perfect balance between recreation and light utility.
Pioneer 500 - the smaller alternative.  
http://sxs.honda.ca/2person/pioneer500



---