Clothing & Gear Street Bike and Moto-Cross
Regier Honda Powerhouse
Motorcycle, Power Equipment, & ATV Sales
HOURS:
M: 8:00 am to 5:30 pm
T: 8:00 am to 5:30 pm
W: 8:00 am to 5:30 pm
Th: 8:00 am to 5:30 pm
F: 8:00 am to 5:30 pm
Sat: 9:00 am to 3:00 pm
Sun: Closed
Parts & Service Closed Sat. & Sun.
* Call or email for holiday hours
Contact Us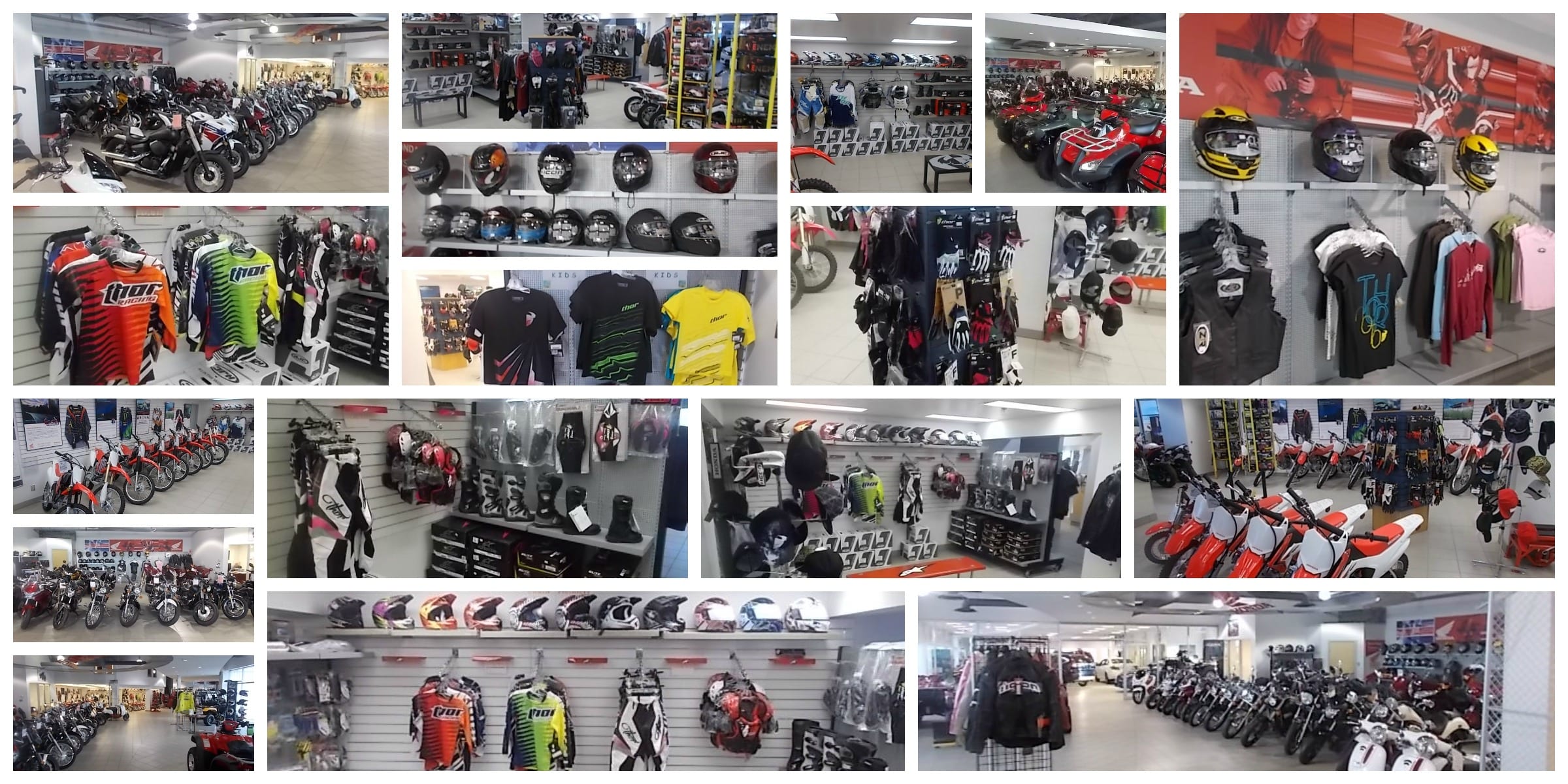 See Regier Honda Powerhouse for all the new arrivals of gear, clothing, and accessories.
Regier Honda Powerhouse in Swift Current Stocks Clothing and Gear for Moto-Cross, Powersports, and Street. Brands like THOR, ICON, & HJC . Helmets, Gloves, Goggles, Jackets, Leathers, Boots, T-Shirts, Hoodies, Sun Glasses, Jerseys, Pants, Caps, Bike Luggage, and More. Adult Sizes and Youth Sizes. Select Accessories also available in store.
See Regier Honda Powerhouse Showroom For Complete Details.